COLUMN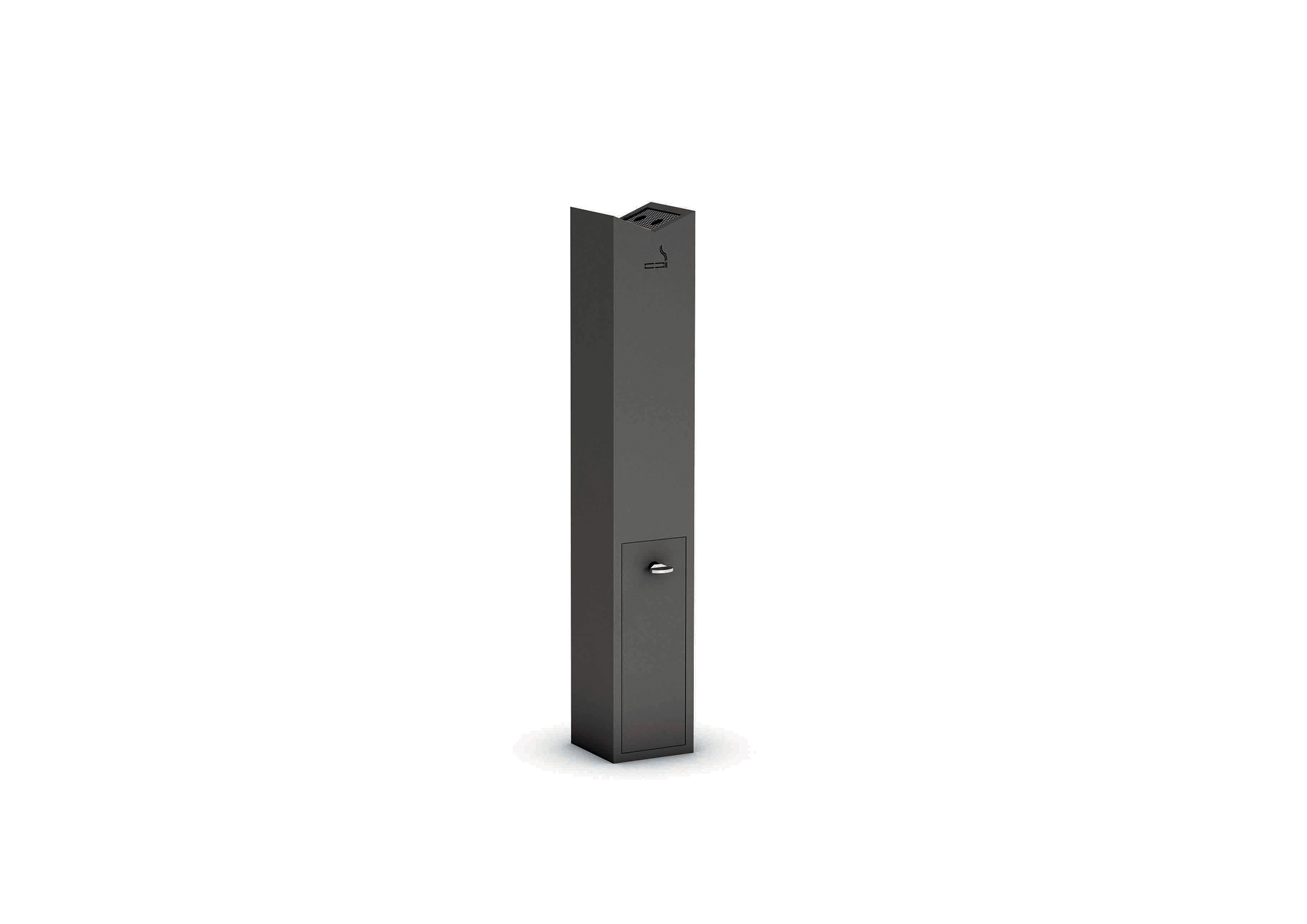 Description
Dimensions:

L 150, W 150, H 900

Inner tank:

L 120, W 120, H 340 mm

The COLUMN ashtray is made of 15/10 thick cold galvanized and polyester powder coated steel sheet. On the top there is a perforated steel net inclined at 45 degrees, with 4mm holes. On the net there are 4 laser cut 20-mm holes, and below them there is an opening (120×12 mm) to empty the ash.

On the lower lateral part there is a door (130xH 350 mm) to put the tank for cigarette butts, made of 8/10 thick zinc-coated steel. Ground fixing is with 4 suitable bolts (not supplied) through 4 D. 8 mm holes.