ZIG ZAG 2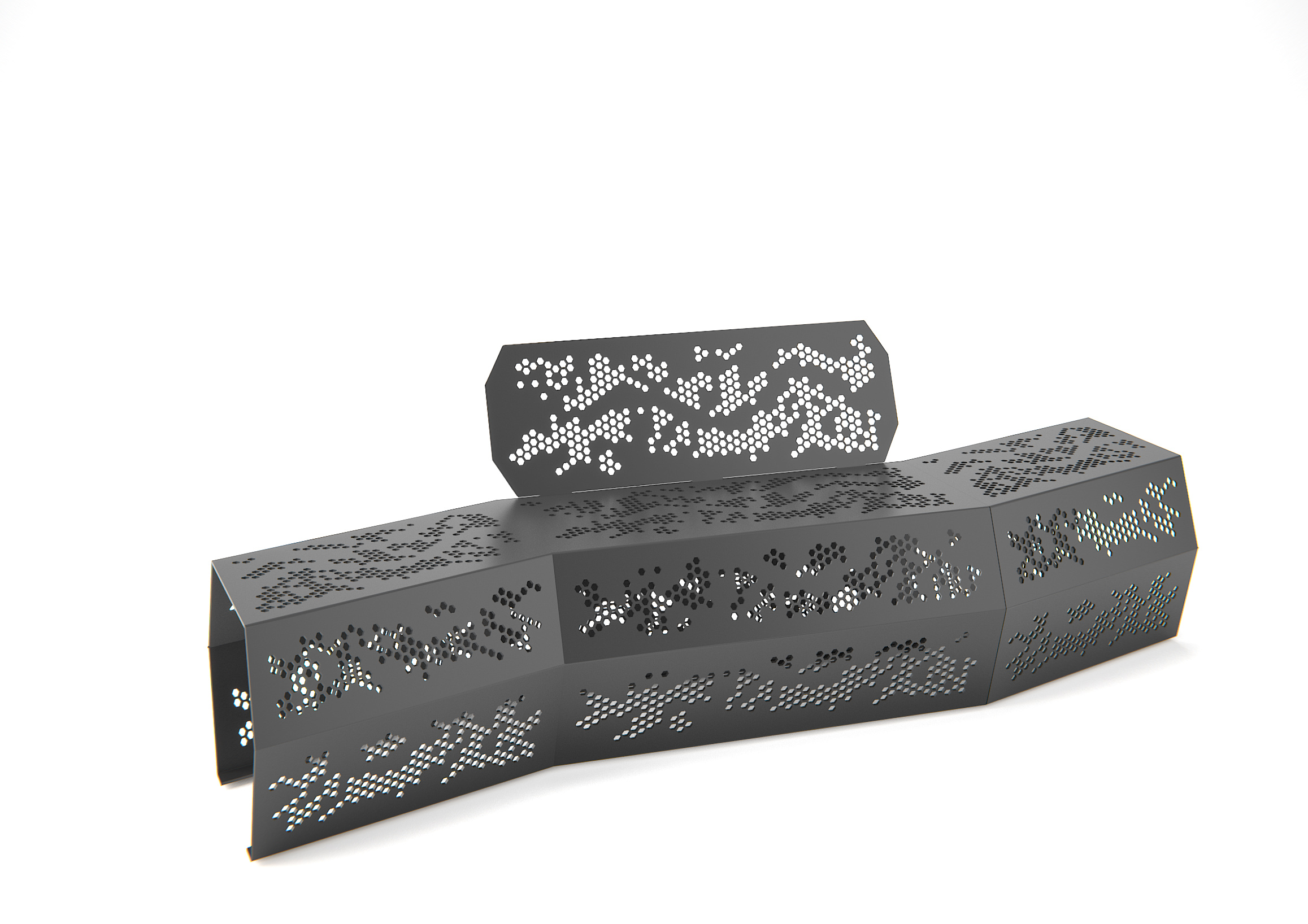 Description
The ZIG ZAG collection is composed of 3 steel elements th. 60/10,
Each element is laser cut with a series of holes of hexagonal geometric shapes, at the base there are 4 holes of Diam. 10 mm for fixing to the ground by means of special anchors (not supplied).
All the elements are subsequently cold galvanized and painted with PP powders.