Bench 2 ETIC RECY

Description
Dimensions:
L1800 (L backrest 1800), W 525,
H seat 450 mm, tot. H 760 mm

The ETIC 2 RECY bench is made of two solid legs made of 50/10 thick steel sheet.
At the base of the legs, plates are welded with two 10-mm holes for ground fixing with suitable bolts (not supplied).
The main features of the bench are the recycled plastic slats 120xh35 mm., placed in the seat and in the backrest. The brackets supporting the backrest are made of 50/10
thick steel sheet, and they are fixed to the legs with two M8 hex-cap screws.
All the steel parts are then cold galvanized and polyester powder coated.
Optional: USB for mobile phone charging.
Possible application on one or both legs of all sitting models.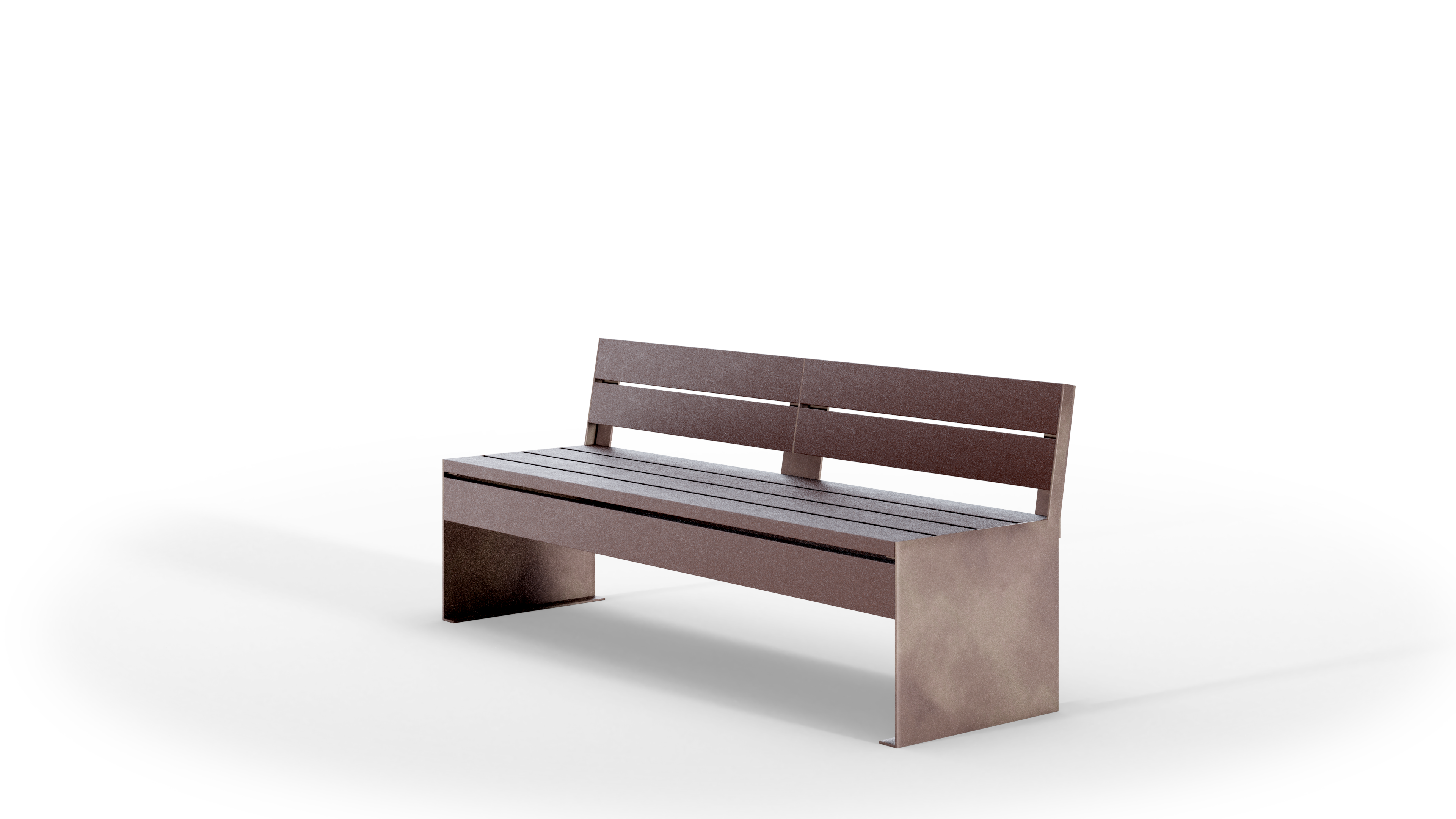 OTHER PROJECTS