LUXURY BIN - Salotto Milanese Collection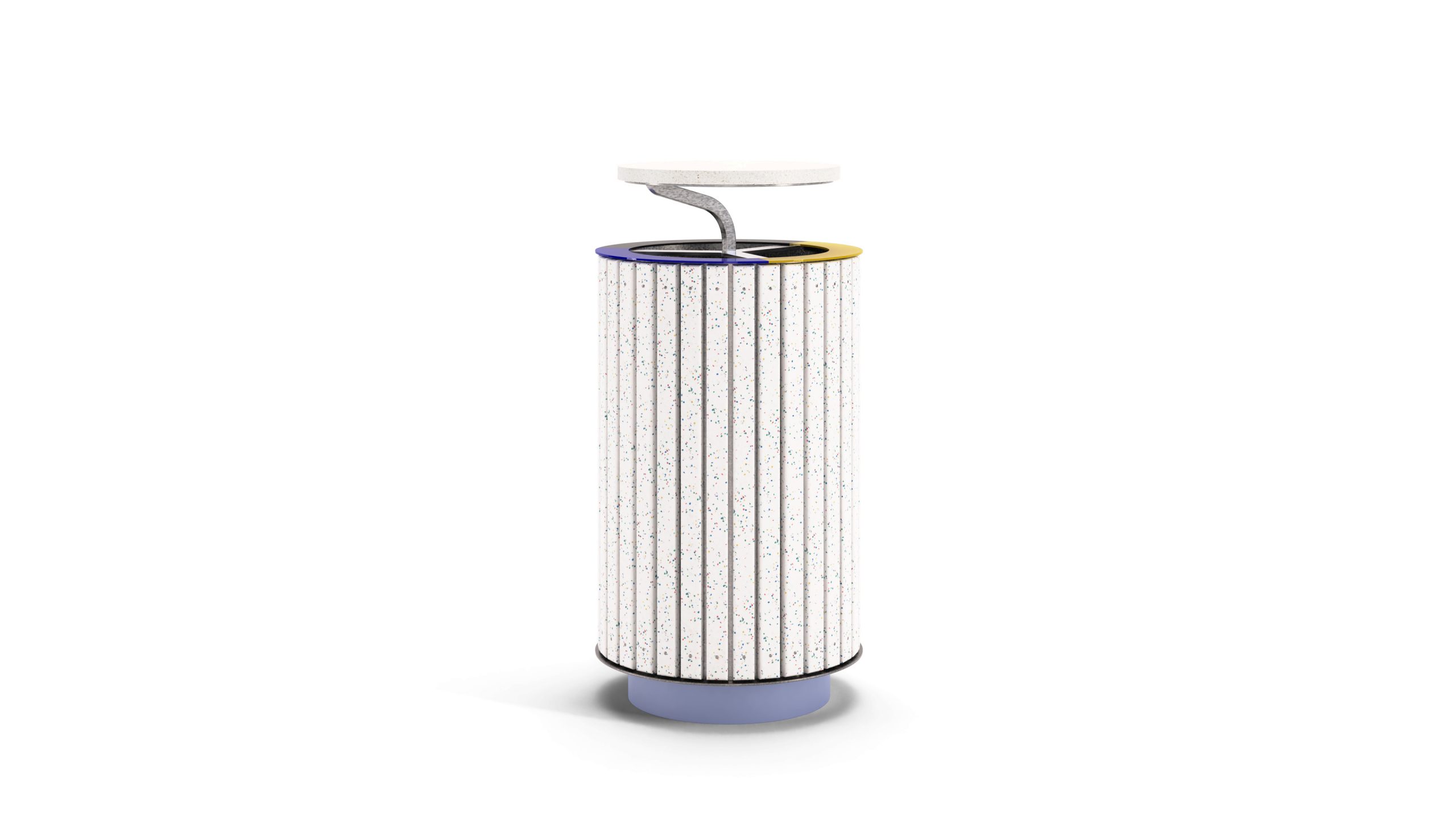 Description
Dimensions: Diameter 530, H 878/1070 mm
Capacity : 3x40 L
Weight: 91 Kg

Design: LAND Italia

The cylindrical litter bin for separate waste collection is made of sheet steel d. 15/10 cold galvanized. Inside the litter bin there are sheet steel dividers d.12/10 useful for containing the bags, the bag holders are made with a 6 mm diameter galvanized steel rod. The lid of the RECYBIN is made of steel d. 30/10 subsequently galvanized. The lid is fixed to the body of the bin by means of a sturdy three-wing hinge of depth 30/10. The lid is provided with a
triangular key lock. Frames obtained by laser cutting of 15/10 depth pre-galvanized steel sheets are applied to the lid: they can be customized both in terms of color and for the writing that indicates the type of waste to be conferred.
The base of the litter bin is made of cement colored with blue RAL 5014 oxides, recessed and raised by 90 mm. The raised part facilitates cleaning and makes the dirt at the base of the bin less visible. On the outside of the bin, slats are applied, dimensions 40x15 mm, made of light gray recycled plastic, the same slats have various colored recycled plastic aggregates.

Optional: Rain cover made of galvanized steel and complete with an iron disc d. 2 mm with 4 mm reinforcement and white cement top with white aggregates. 2 stainless steel cables are supplied with the cover to secure the cover and prevent the hinge from breaking.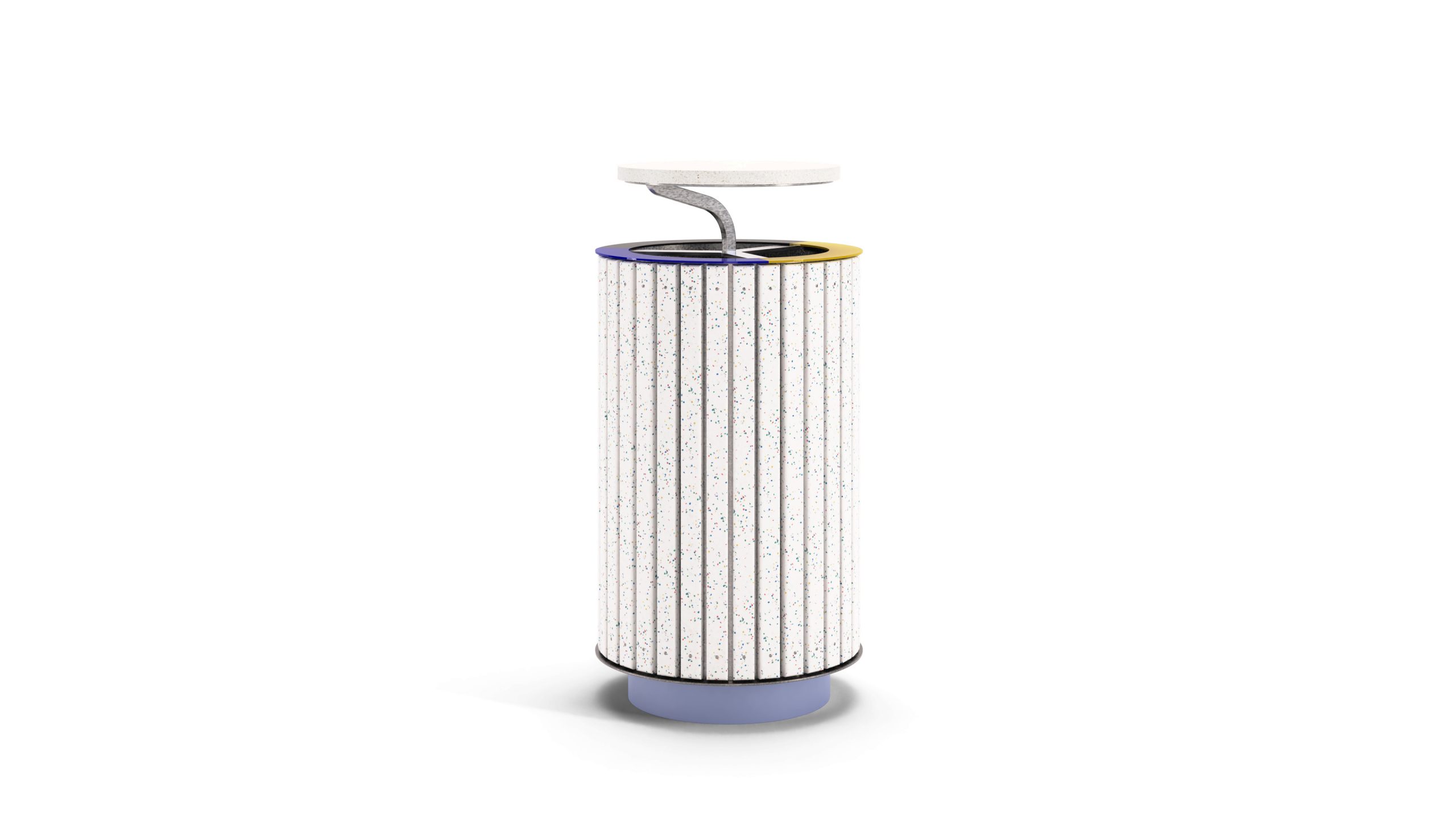 OTHER PROJECTS