LUXURY pouf - Salotto Milanese Collection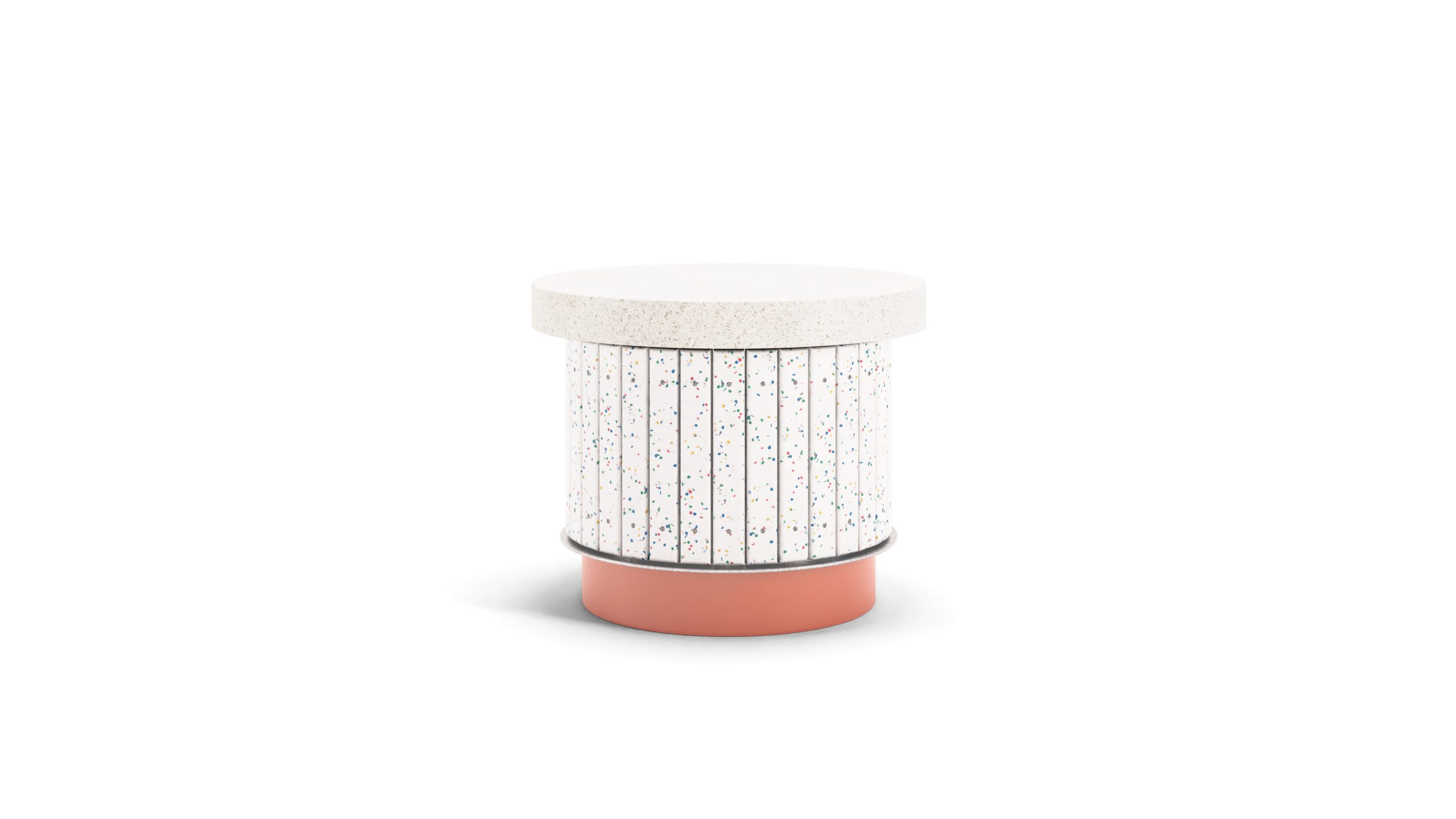 Description
Dimensions: L 550, P 550, H 444 mm
Weight: 54 Kg

Design: LAND Italia

The supporting structure of the pouf is made of tubular with a square section, 40x40 mm, and 30/10 depth steel sheet, the metal parts are cold
galvanized. The structure is secured to the H 90 mm red RAL 3022 colored concrete base (colored with oxides) by means of 4 M10 "hammer" head
screws on special profiles embedded in the concrete, the same fixing takes place for the seat of h 90 mm, also made of white cement with white
aggregates. 10/10 depth sheet iron casings are fixed to the structure on which slats are applied, dimensions 40x15 mm, made of light gray recycled plastic, the same slats have various colored recycled plastic aggregates.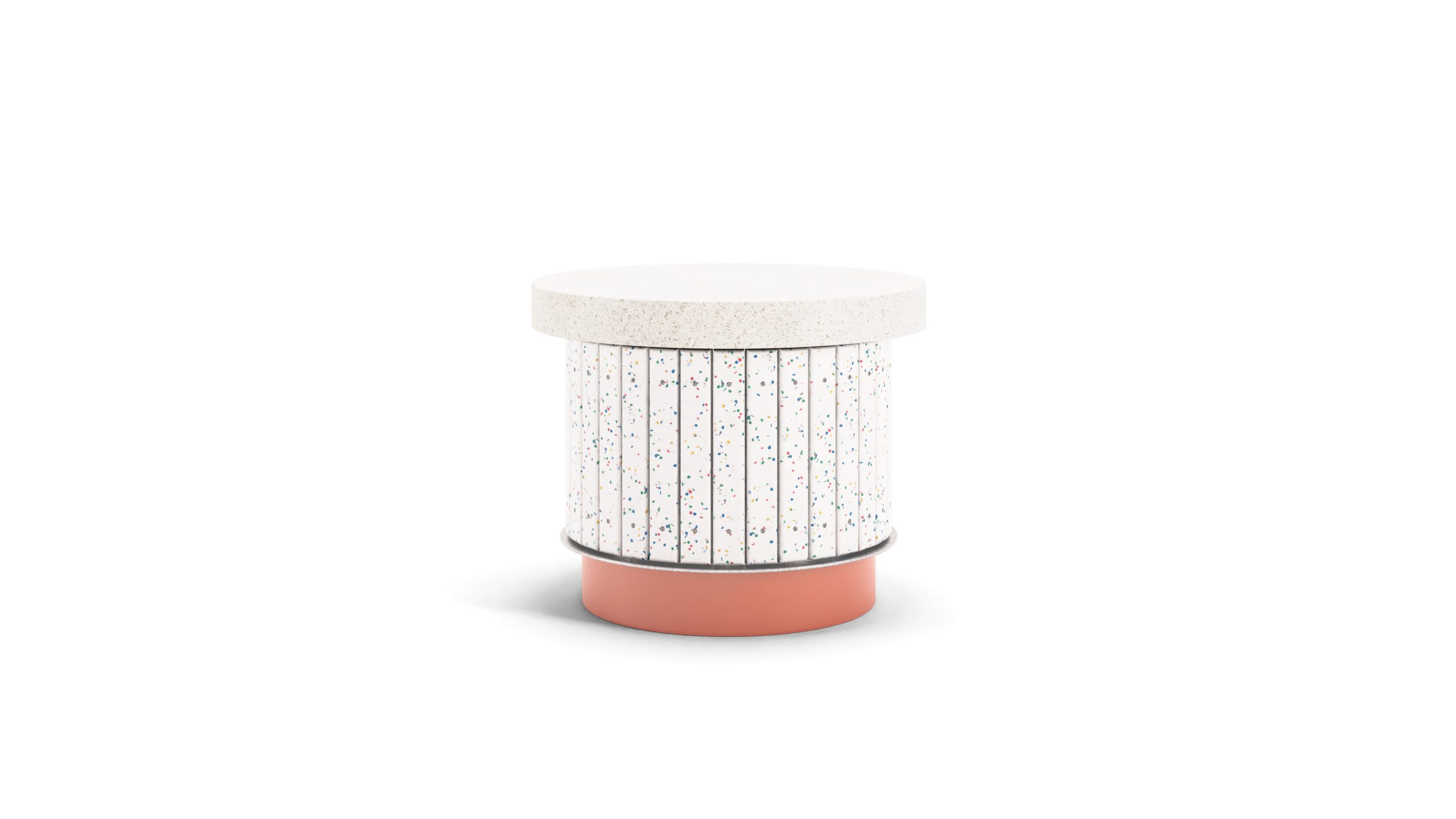 OTHER PROJECTS